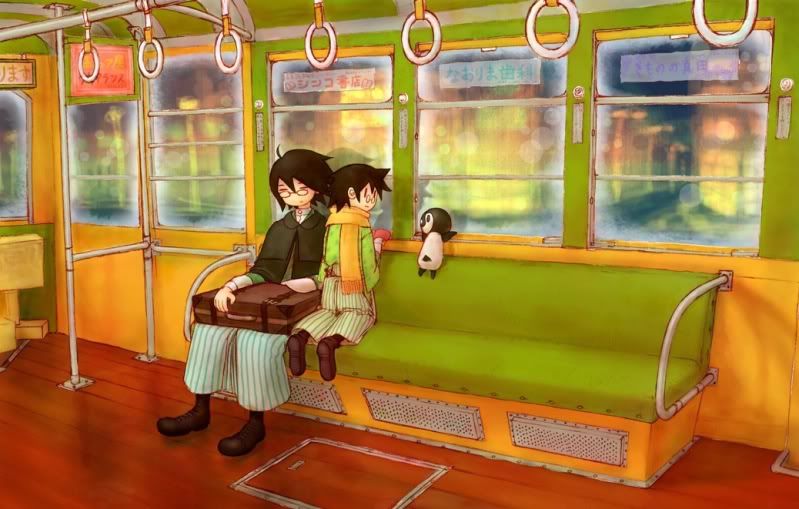 Gather 'round, kiddos. Let me tell you a story:
A couple weeks ago, I was able to meet up with Lolikit and reminisce about anime blogging. It was like how we imagined we would meet: we'd be oldbies, sitting together, eating, drinking, sighing, and fangirling about the classic anime from back in the day: the mid… 2000s. We definitely talked about "The Golden Age." When I brought back Natsukashii, I tried to coin that term whenever I alluded to the time when /I/ was blogging. Selfish emphasis on "I." More on that later.
It truly was a golden age. There were so many blogs out there, yet everyone was connected. And in some twisted, enigmatic, multi-cultural sense, we were all just one big family. Albeit, an extremely nerdy family teeming with an unhealthy love for Japanese cartoons. A family where everyone was related by something more than just a bloodline, and in some sense, there was some incest going on -open to interpretation. Everyone read each others' blogs and left comments. Some comments were simply inside jokes -plant rape, anyone?- while others fostered serious conversation. Hell, I was just being facetious trying to coin that term, but it's actually starting to sound like the actual Golden Age. And I quote Wikipedia, " By extension 'Golden Age' denotes a period of primordial peace, harmony, stability, and prosperity." Let's break that well-written Wikipedia tidbit down.
It was definitely "primordial." Anime blogging hatched and evolved during TGA. Animeblogger.net's antennae, Blogsuki, and Anime Nano was the primordial ooze that we all crawled out from. Sticky from God Knows what, already walking on two feet. There's the first blog to do episode by episode summaries. The first team blog. The first figurine blog. The first blogroll. The first podcasts. The first IRC channel devoted solely to anime bloggers. Etc. (*1) If anime blogging history was all broken up into seasons like a TV show, I'd comfortably place myself in season 1, but the aforementioned firsts would be the pilot episode.
There was peace and harmony in many senses. Ignore all the imagined slights *cough that whole metablogging thing cough*, and you take a step back to see everyone trying to actively promote each other. I always tried to link to others in my posts and for the most part, I noticed others were doing it also. Though people had differing opinions, different opinions alone didn't seem like a good reason to stop reading someone elses' blog. Okay, this part is all me being presumptuous, but damn it, I'm keeping this romantic image I have of myself and others.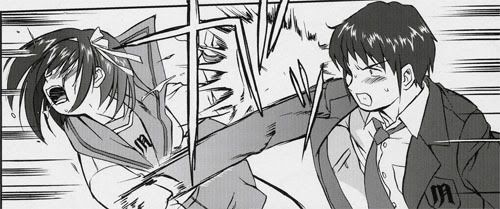 Speaking of peace and harmony…
There was definitely "stability." If you ran a "good" blog, you'd see run it solidly for about a year. That's like… 7 years in blogging years. There were posts almost everyday on varying topics. Once a blogger got into their groove, you could expect the same -yet different- thing every post. "The same" referring to a consistent and stable style and "yet different" meaning varying topics on the same subject. Things would start to slow the second year and taper off the third -if you lasted that long.
And finally "prosperity." Prosperity. No one made money (*2). We did it for the love of the game… Well, it was mostly for the stats. Actually I cant talk for everyone. I did it for the stats. I got my reward from the comments and the page visits. I became bloated from the stats. I was gluttonous from the attention. Fat kids like cake. I LOVED to see that I hit thousands of visits per day. I shat my pants in joy whenever someone alluded to something I've said. This is not the first time I've "come clean." I think I've talked about the selfish side to blogging every time I've decided to "retire" from anime blogging -about three times, now. So let's look on the bright side: Ignore the fact that I had a huge e-ego and focus more on the fact that people simply enjoyed reading some of my stuff. I will promise you that I thoroughly enjoyed reading other people's stuff. Yet this give/take relationship doesn't end up cancelling each other out, but provides prosperity for all. We're not some IRL society where output must equal input -learned that in college. This was The Golden Age. The economic bubble of anime blogging. The. The. The time when Megatokyo was still cool.
—
But eventually, at least for me, blogging became a chore. Oh, I still loved that shoujo. (*3) Today, I still go to the bookstore every week to sit down and escape into manga for an hour. But then afterwards, I would have to return back to real life. A reality where I am a middle school Language Arts teacher -you probably couldn't tell with all those grammatical errors so far, right? Shhh, dont tell the people hiring me. (*4) A bitter teacher who spent a few hours putting this post together with apparently no real direction. Note: I had a direction when I first started this post, but I admittedly wandered off as I started typing whatever that came to my head. (*5) I wanted to go all academia on you by talking in-depth about how humans truly enjoy simply recognizing allusions, but that's just too much work for no grade and when you're a crappy writer like me.
So to sum it all up: tldr.
At this point, with this blog so dead, I dont expect many to, anyways.
-Os
6/10/12
*1 – I wanted to link people to specific "firsts," but I only have vague ideas of who was actually first in what.
*2 – well… most of us didn't.
*3 – "Did somebody say 'shoujo?'"
*4 – Teaching is a profession I would only wish upon my enemies.
*5 – Most of my posts and academic papers came from this method.