Monday, July 28th, 2008
… unless of course your Grandma happens to be Charlie Manson. Thanks to Os, for bringing up the darker side of manga.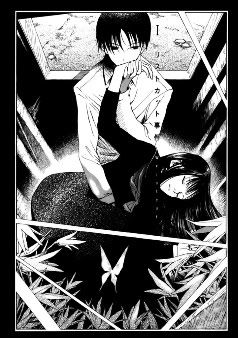 It might sound odd to suggest, but I think in all of us there is a part that is fascinated by darker elements in society. Whether we watch live police chases, check for the latest update on a prominent serial killer, or just are plain fascinated by the fact that there are people out there in the world twisted enough to commit some truly horrendous crimes, we can't deny it. Dark elements, a-la The Joker (F***k I love you Heath Ledger! ) and the lesser known Charles Manson (oh snap… insult incoming!), are a crowd puller, but what does this have to do with a manga?
I will warn you right now there might be a disturbing image after the cut (unless you are already a serial killer – then it will just be fricken filler).