Sunday, June 10th, 2012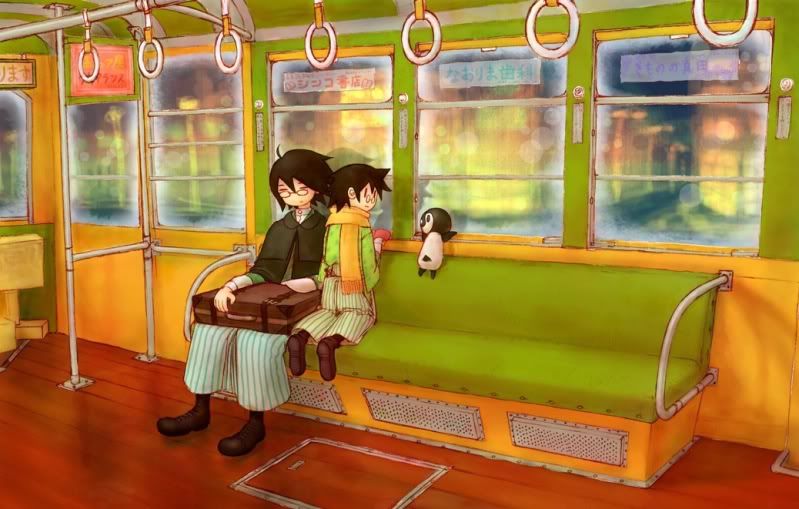 Gather 'round, kiddos. Let me tell you a story:
A couple weeks ago, I was able to meet up with Lolikit and reminisce about anime blogging. It was like how we imagined we would meet: we'd be oldbies, sitting together, eating, drinking, sighing, and fangirling about the classic anime from back in the day: the mid… 2000s. We definitely talked about "The Golden Age." When I brought back Natsukashii, I tried to coin that term whenever I alluded to the time when /I/ was blogging. Selfish emphasis on "I." More on that later.
It truly was a golden age. There were so many blogs out there, yet everyone was connected. And in some twisted, enigmatic, multi-cultural sense, we were all just one big family. Albeit, an extremely nerdy family teeming with an unhealthy love for Japanese cartoons. A family where everyone was related by something more than just a bloodline, and in some sense, there was some incest going on -open to interpretation. Everyone read each others' blogs and left comments. Some comments were simply inside jokes -plant rape, anyone?- while others fostered serious conversation. Hell, I was just being facetious trying to coin that term, but it's actually starting to sound like the actual Golden Age. And I quote Wikipedia, " By extension 'Golden Age' denotes a period of primordial peace, harmony, stability, and prosperity." Let's break that well-written Wikipedia tidbit down.