Okay, so I don't know about you, nor my fellow bloggers for that case, but every now and then I get the retro bug for some classic animation.  Some of which aren't necessarily from the land of the Rising Sun, however they still hold a special place in my dvd rack heart.  Recently, after talking with my brother (who will by the way disavow any knowledge of watching any of these series), I went on a bit of a mission to track down a few favourites.  Ahh the internets, goddess of all our lost years, yea remember so well.
The first on my hitlist was Shinzo, otherwise known as Mushrambo.  Like Mushrooms crossed with Rambo.  Damn I cannot even count the times I bailed home early to watch this one, and just in case my brain had exploded my brother was always there with a timely phone call to remind me.  At the time we lived a town apart, but daily the one thing that brought us together was watching this series together via phone.  My phone company would have loved me if this was a toll call, but it wasn't, so neh!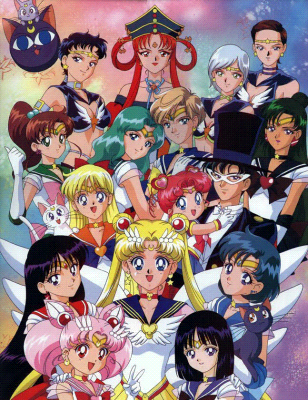 But after watching a few awesome transformation sequences my mind was inevitably drawn to the one series that started it all (I mean my love for anime), Sailor Moon.  When this first came out I was just new out in the workforce and staying with family friends in the city.  I soon brainwashed their daughter into loving it so that the two of us would outnumber the one son for viewing rights.  It worked well, he was hooked halfway through series one.  What really blew me away however, was when I first started on subbed anime I watched Sailor Moon and there was a sh*tload more going on than early morning kids cartoons would let on… Damn.  That sort of blew my mind.  Also from rewatching this today I realise that the voice actors for the dub kinda sucked.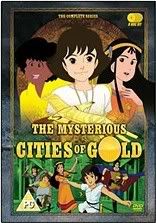 As I sat there watching this my brain wandered elsewhere to THE MYSTERIOUS CITIES OF GOLD!  In New Zealand I was sure this was known as the Road to El Dorado, though I could be wrong.  Man this series was really intense for younger viewers back in the day.  It makes me think about what could be shown as kids TV back in the day.  Violence?  OK.  Incan civilizations with human sacrifices? Sure.  Scary bloodthirsty Spaniard invaders?  Meh.  My parents did not once veto us watching this, although on rewatch it has alot less impact.  I guess when I was a kid I took it a bit more seriously.  Note: This series is being re-released on DVD this year!
While the theme song for The Mysterious Cities of Gold rocks out some, nothing could beat the catchy gangsta beats (okay not really) of Speed Racer!  Possibly the earliest anime I ever watched.  Hell I can't even remember how old I was when I devoted hours of zombie-like television time to this series.  All I can vaguely remember is all the characters seemed like they were shouting every singly freaking thing they said.  Oh, and how I hated that little kid and his monkey.  I don't know if I even want to see the movie remake, even if I am tempted by its visceral tripped out look.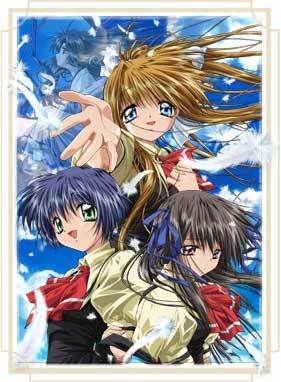 Finally, I'll end this little rant with a flashback of another kind… one of the first series I watched when I started anime blogging…  AIR.  As you can see by my posts I really sucked at blogging (I have not improved much), but the reason I mention this series is that I found it rather beautiful and annoyingly sad.  And it cemented my love for subtitles over dubbing.  The AIR Summer Special is wonderfully bittersweet, however it may have been dwarfed in comparison to later series I watched (read Honey & Clover which wins above ALL).
I guess this post is really telling toward my age, that I long for a time when anime seemed less gimmicky – to me at least – and how something could keep me enthralled for hours on end.  That's not to say that there isn't the odd series out there that perks my interest, it's just I've got cynical and harder to impress.  Heh.