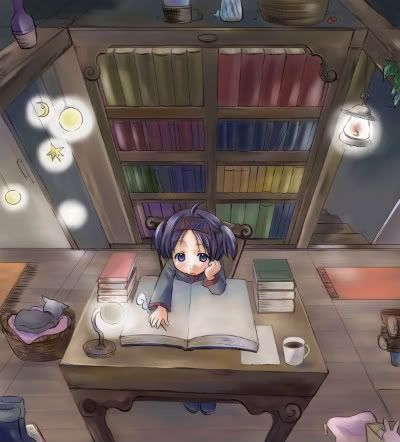 We now live in a world of spelling errors. There's no escaping it. Odds are, you ran into a typo today. Hell, you may run into one in this post -BUT MAYBE NOT WITH FIREFOX 3?-.
"Lol", "lawl", "rofl", wwwww, whichever. You see 'em everywhere. We all know you really aren't laughing out loud, but it's okay, our technologically advanced generation accepts it. We've accepted this so much that it's become normalcy and almost everyday. I dont even see how "Lol" was created. The correct spelling of "Lol" is "I'm Laughing"! It's missing the entire "I'm" part and the "aughing" part too. Hell, take it all away, and we only have "L". Dont even get me started about "wwww" (for those not in the know, that's those silly moonspeaking Japanese's version of "lol").
But this must stop. We must stop using acronyms cos because they are ruining today's society. But not only acronyms, just generally misspellings MUST BE FIXED. LET US CREATE THIS NEW TECHNOLOGICAL GENERATION THAT SPELLZ THINGS RIGHT!
Side Note: [… you know how long it took me to think of a way to bring up this topic? Days. I really dont care how you spell things, but Randall brought it to my attention one day and it's been bothering me. Add that to what nunka showed me in my Hikikomori post, I decided we should start this movement. Forget Ani-Blog Awards and Round Robins, this is the new "it" thing.]
So the first word for critiquing? "Hikkikomori". It's actually spelled "Hikikomori". Only one k initially. "It doesn't make that much of a difference" you may be thinking. But it does. That extra k you're giving them, that's the "k" they need for "kill". These people may be saddened by the world but "kill[ing]" is never the solution. If we take the "k[ill]" away, they will have hope of recovery.
My next word? "Sempai". I got an earful from my boy Randall for spelling "Senpai" as "Sempai". For my entire life, I've been saying "sempai" and I've been living a lie -my ENTIRE life, mind you. All a lie.- You know, if you google search "sempai", the first result is "Senpai and Kohai- Wikipedia, the free encyclopedia". Good ol Wikipedia. I really dont know what else to say if Wikipedia can say it all merely in one line. Point for Randall. "But my copy of Love Hina says 'sempai'" none some of you may be saying. Well they've been living a lie too. You take out that extra loop thing in the "m to make it an "n" and you'll have enough loops for "Ooooooh, thank you for showing me the light, Os-senpai".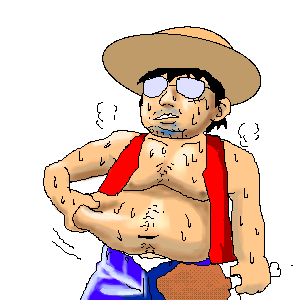 But that doesn't stop there! Let's make all manga companies follow one strict way of spelling everything. One Piece? Is it zoRo or zoLo?! Is it fooLy cooLy or fuRi kuRi? You may think this is a hard set of words to tackle, but you're wrong. Just take a lowercase "l" and add a few swipes and it becomes "R". You know why manga and anime companies change it to "l". To save ink. Yeah, gas prices are going up BUT That's all. They're just being selfish.
There are so many other words we have to tackle. Like Oto-san or Otou-san? Are "U" really the father? Words like these, I cant do myself. So who's with me? Let's start the rebellion to DO THINGS RIGHT -you dont hear people saying "Let's do things 'LIGHT', do you? NO!
LOL!… I mean, "I'm Laughing".