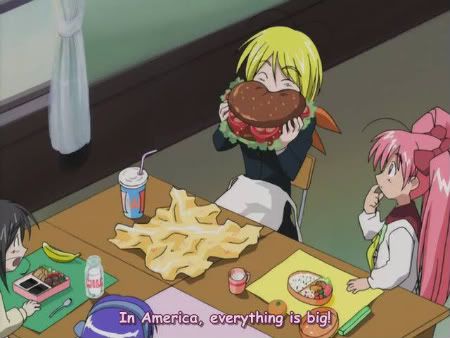 I was just reading Kurogane's post here and I couldn't help but think about how "lame" I really am.
No, I dont buy anime dvds anymore -I used to-. All I have is my one measly tower. Dvds used to be $30 each. Remember those days? I bought 6 episodes of FLCL for $90. I've seen them all so many times, I've at least broke even in value, but I could not justify buying anything else. I could've gotten a video game for $40 and used it much more. -The only dvd now I can really feel like I'll get my money's worth is Honey and Clover and that's not even out despite it being licensed-.
But then Best Buy decided to change it up and make it $20 per. That's when I went crazy. I bought a dvd every other week, pretty much. Yet after a while, I just realized that it really wasn't worth it anymore. I was buying Eva and .hack and Azumanga Daioh. Though they were all great shows, after buying them, I've only seen them all once. Each dvd had about 5 episodes so I'm paying $4 per episode pretty much. $4 goes a long way now that reality smacked me around a couple times.
Today, I appreciate money even more. Instead of a pb&j sandwich for dinner, I could go to my campus marketplace and get a burger instead. What a difference. When I do feel like I can spend money, I'd get manga instead -as seen here-. Now it's not that much better but I love reading them more than watching them. When you get a new manga, you can just curl up in a sofa or in bed, play some j-music in the background, and just read away. I'd take that experience over sitting in the dark and watching a dvd. Hold that thought.
Now the other reason why I'm lame: I dont vote. I could care less about politics. They're so boring and I guess I'm just too immature. To me, they're just making a bunch of empty promises anyways, it doesn't matter who's up at the helm.
My argument? One vote doesn't matter. There are so many people in this one section of this one state out of 50 states in this one country to over millions of people, what will one vote change? One of my friend likes to make the argument that if we take a bunch of people who think the same way as me, and if we all voted, it could radically change everything… or you know, it could not. What if we all just voted like the majority of people who voted already? No difference. Say I dont vote, but IF I did, I'd vote for Obama. Say Obama then wins anyways despite me not voting, if I voted, would that then make Obama even more of a president? (Note: I'm still note voting and my example of Obama means nothing).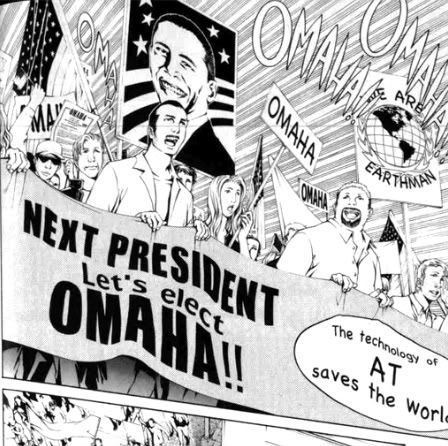 So my question: What if one more person doesn't buy an anime dvd? Does it affect the market that much? How much money does a company get per dvd anyways? It goes through the store and all these middlemen before it gets to the company… does it not? If anyone actually knows, I'm curious. If that one more person bought dvds say, once every month, will a boost in sales by one person make a company want to bring more series over? Say I decide to start buying dvds but only through those websites that have major clearances. I'm buying a bunch of dvds for the price of one. Whoopie, ADV made $.50 today because I decided to buy something of theirs that didn't sell so great initially. Hell, who knows if they even get the money with those kinds of sites.
Say we took my friend's argument and a bunch of people in my sector decide to spend more of our money on ani-dvds. The question at hand is how much is "this bunch"? Despite the rise in popularity of anime over the past few years, there still really aren't that many fans compared to the entire population. That bunch of people wont make that much of a difference. I think that only if the entire community was forced to buy dvds then it'd make a difference.
Of course there's the issue of actually affording to buy the dvds. I have to work with kids all day and then wait tables. Money's no longer easy to come by. Mom and Pops aren't gonna shower me with gifts anymore. My lame-ass cant just afford it.