First Irrelevant Subject UNLESS YOU KNOW: Code Geass R2 Ep.19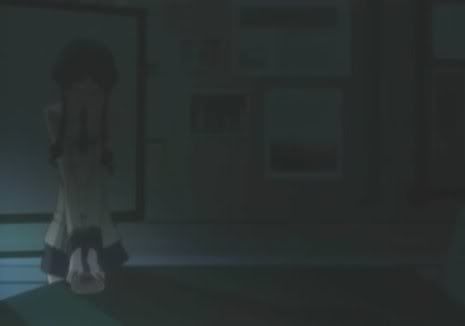 Infamous S1 Nina Scene
This episode just pissed me off all around. Not, legitimately "[you] pissed me off", but pissed me off in the sense that I was into the episode -well, as much as I could get into it as I could be seeing how downhill Geass is heading, but I digress- and if it was real, I'd be pissed. Everyone overall sucked. LeDouche, being who he is, is generally annoying and no where even close to epic anymore, but I was on his side for this episode.
Everyone who betrayed him, pissed me off. No matter the means, the guy got you to where you were and of course you have to take some sacrifices. Of course, trying to play hero or something, he could've told them the truth but he's one of those "take it as another chip on your shoulder" guys… Or he's just stupid. I wouldn't be too sad if he died, it's just that everyone else sucked more than him this episode.
Let's get more specific. Ogi is just a Watanuki. Schneizel is a pretty boy liar who manipulates words. Nina, a bitch since the first season is even MOAR of a bitch. Just as bitchy as say, Erika Friedman. Both have ugly haircuts, think what they do is great, and in the end, they just bring the world chaos through their contributions and by just plain living+breathing. Rolo. Rolo, Rolo, Rolo. Supposed to be sad for him, huh? He's just living a life of delusions. He's been super lame the entire series, should've died more… explosion-y. Suzaku, my god. What can I say. He's close to transcending Nina/Friendman-level of bitch. Crazy mother f-er. I dont know what angle he's trying to play at but he just sucks no matter what side he decides to be on. Kallen, you're so misguided and confused, that's why you're just a silly teenager trying to show off your ass. Nunally, you suck cos you were supposed to shock us all by getting up, opening your eyes, and walking. CC, you just pander to every stupid otaku fantasy this season dont you?
Yet in the end, this episode, I admit was at least more captivating than the past episodes. Yet, I just dont know what to expect out of R2 anymore. It's like a roller coaster ride.
Second Irrelevant Subject UNLESS YOU KNOW: Karoshi [Anime Blog]
It's BACK!… sorta. As you can tell, it's neither the same address as it once was nor the same look. That's because I only saved the file with the posts and comments and the theme and other stuff are totally gone so I just took Lolikit's. This is pretty much more for me than anything seeing as Karoshi was my prime and I love living in the past -Natsukashii~-.
Third Irrelevant Subject UNLESS YOU KNOW: BAReeeeeeeeeeN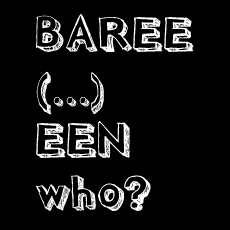 Just like GReeeeN, the name of the band is what got me to download their music and there is no doubt that the two aforementioned bands are somehow linked. I like this new sound. Why? Though not confirmed -and it seems that only one other person on the interweb thinks this-, the band SOUNDS like a mix of BACK-ON and GReeeeN and well, those two bands are tops on my list. Makes sense too, given the name BA[ck-on +g]Reeee[eeeee]N.
This last tidbit is pretty much only for those who are really into J-music and/or Doramas -you may have heard of GReeeeN if you watched ROOKIES-.