After reading through THAT massive preview of the coming season there are a few shows that definitively caught my attention and I'd like to make a few comments on them. I'd also like to apologize beforehand for the horrible formatting of this post. WordPress was totally kicking my ass today..
Tytania
Given that I'm currently going through Legend of the Galactic Heroes this is a must watch. Even if it had nothing to do with LoGH I'd watch it since I've always been a sucker for space operas.
Gundam 00 Second Season
The first season was great so this is a definitive watch.
Hyakko
Slice of life? Comedy!? I'm
all
over this one. The art looks kinda dodgy but as long as the content is good I'm happy. The girl on the right looks like she might be a lot of fun.
Toradora!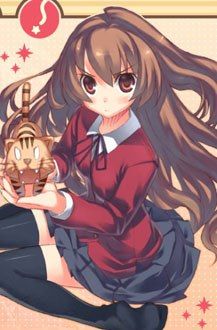 You know usually I'd dismiss this show as your typical love comedy with a tsundere lead but the main characters actually has something that ties them together since they're both outcasts. I feel that single bond could give them a deeper character than you'd usually see in this kind of shows.. or maybe I'm just overestimating it. We shall see!
Ga-rei-zero
Ok this premise sounds so extremely cliché. Boy meets girl, they accidently kiss and then end up working together for one goal or another. That's okay though, I'll be giving this a chance simply because of the cool character designs.
Chaos;Head
Wait, wait, wait.. Are you telling me I'll get a dark, gritty and gory sci-fi show? You're not going to tell me it was all a big joke just before the air date right? I mean this is almost too good to be true! This show is going to be my top priority for the coming season.
Kurozuka
So this dude, the brother to the first shogun to rule Japan even, finds out he's immortal and lives to modern days. What he actually does in our age is unclear, but judging for the picture it will involve fighting. So immortal dude runs around modern Japan, fighting stuff? Depending on how they approach this it could be either awesome or a complete disaster.
One Outs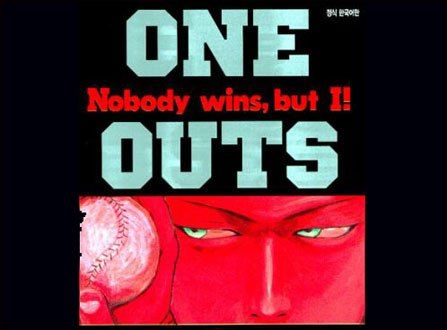 Yay another baseball anime! I don't say this in a sarcastic way because I love baseball anime! 😛 As long as they take the smart approach to it like Ookiku Furikabutte and not the goon approach like Major it should be a good watch.
Last two images shamelessly stolen from THAT. Please don't hate me.