Saturday, June 21st, 2008
NO! KNOW YOUR PLACE.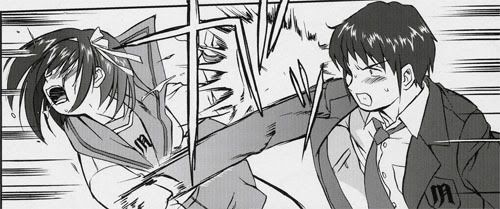 I was killing time at my local Borders a month or so ago-read: reading their stuff for free- and I decided to pick up an issue of Anime Insider. Before anime blogs, I would always read Anime Insider because NewType was always shinkwrapped and well, there were no other magazines. I even had a subscription at one point. But the more I got into anime blogs for my latest news, the more I looked down on ani-mags.
But… it can still have its perks. It was thanks to A.I. that I found out the Honey and Clover manga was coming out for example, and there are some interesting articles every once in a while. In this issue that I picked up, I read some interesting fan-letters. This one in particular, was trying to stick up for fellow Narutards.